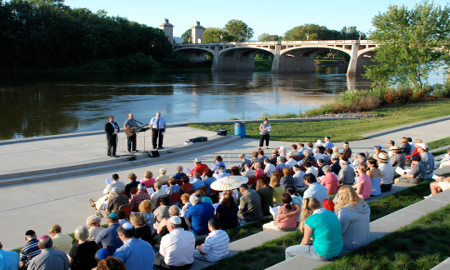 This event has been cancelled due to mud on the riverfront.
Shabbat Services led by
Rabbi Larry Kaplan and Cantor Ahron Abraham
Followed by a "picnic style" Shabbat chicken dinner
In case of inclement weather, the program will be held at the JCC  60 S. River Street.
 
Reservations are needed by August 24.
Your check will hold your spot.
Adults $14.00 Children 6 and under $7.00
Children under 3 free
Any questions, please call the 570-824-4646 or email b.sugarman@nepajca.org